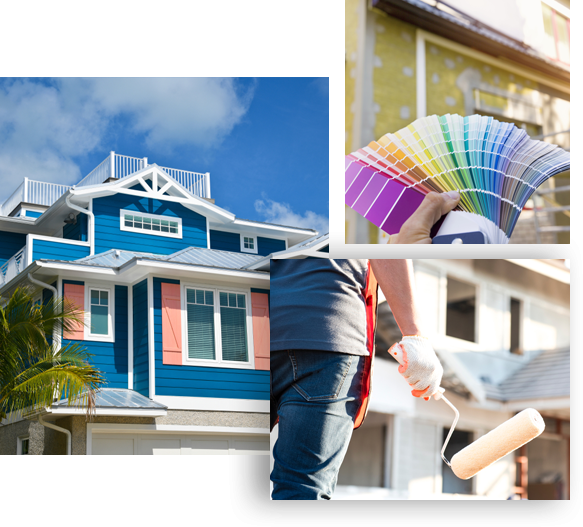 About Us
No Money Up Front Until We've Finished
Our homes are the one place we all come to relax and rejuvenate at the end of a busy day. Getting your home painted in the right colors is the first step towards achieving a relaxing environment. Located in San Antonio, TX, Rodriguez Painting understands how important it is to create an environment at home that is full of positive energy. Whether you have a paint job for the interiors or the exteriors of your home, we ensure you that you would get the best in painting services always.
Insured and Licensed
We are here to give you a paint job that you would talk about for years to come. For the convenience of our clients, we are not just fully licensed but also insured. We strive to give you top-notch painting services for your homes. Our staff of professionals is highly trained and believes in paying attention to the smallest of details. We have a reputation for not just being highly reliable but also for completing our work with integrity.
Our staff is well trained with all residential exterior painting jobs and can help you make the exterior of your home look well painted and long-lasting.
Insured
Licensed
3 Year Warranty
References Available
Carpentry Repair
Our Packages
Precision Work -
Affordable Plans

Starting At
Small House
Exterior Painting Specials
$1,190 – $1,390
Single Story
Labor & Material Included
Our Prices Include:
Pressure Washing
Scrape and Prime Where Needed
Caulking and Painting
No Money Up Front Until We Finish
Medium House
Exterior Painting Specials
$1,490 – $1,790
Double Story
Labor & Material Included
Our Prices Include:
Pressure Washing
Scrape and Prime Where Needed
Caulking and Painting
No Money Up Front Until We Finish
Large House
Exterior Painting Specials
$1,890 AND UP
3 Story & up
Labor & Material Included
Our Prices Include:
Pressure Washing
Scrape and Prime Where Needed
Caulking and Painting
No Money Up Front Until We Finish
How it works
4 Easy Steps for Free Estimate



Testimonials
What People Are Saying
Rodriguez Painting recently painted the exterior of our home and stained our front door. From the estimate to the painting, everyone was very professional. The crew arrived on time, cleaned and covered things and made sure we looked over things and were satisfied. We are very happy with their work. Several of our neighbors have used them too and everyone is happy with their work.

They did everything they said they were going to do and it was great. No deposit was required up front, even for materials. They walked the project with us to ensure we were completely satisfied before we paid anything. The exterior of my home has come back to life. It was faded and drab and now looks new again.

Siding replaced and painted. Very good work at a reasonable price

Very pleased with wood repair and painting. Milly Smith Live Oak